Make: Gifting: Alphabet Book
My best friend Molly's youngest son Curren is turning 1 today.  Since I've created two books for her oldest son Hudson (see here and here) it was time to do something special for Curren.  Mama Magpie recommended making a personalized alphabet book for him and the brainstorming and rhyming took off from there.
Happy 1st Birthday Curren!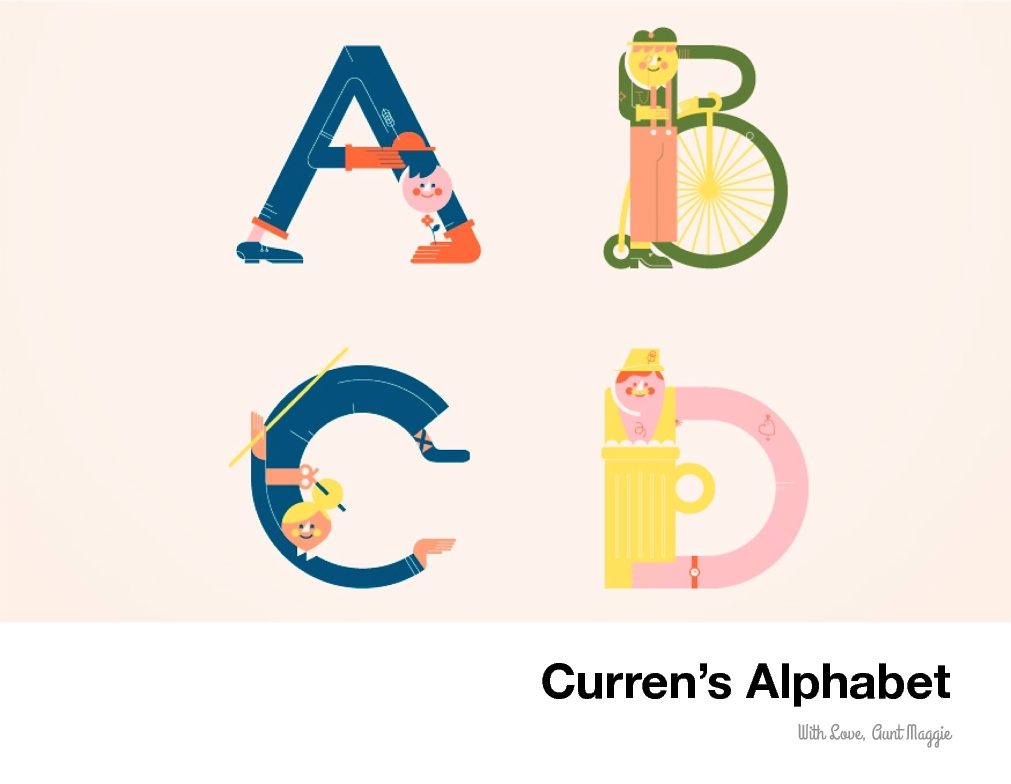 Read the full book here: Curren's Alphabet